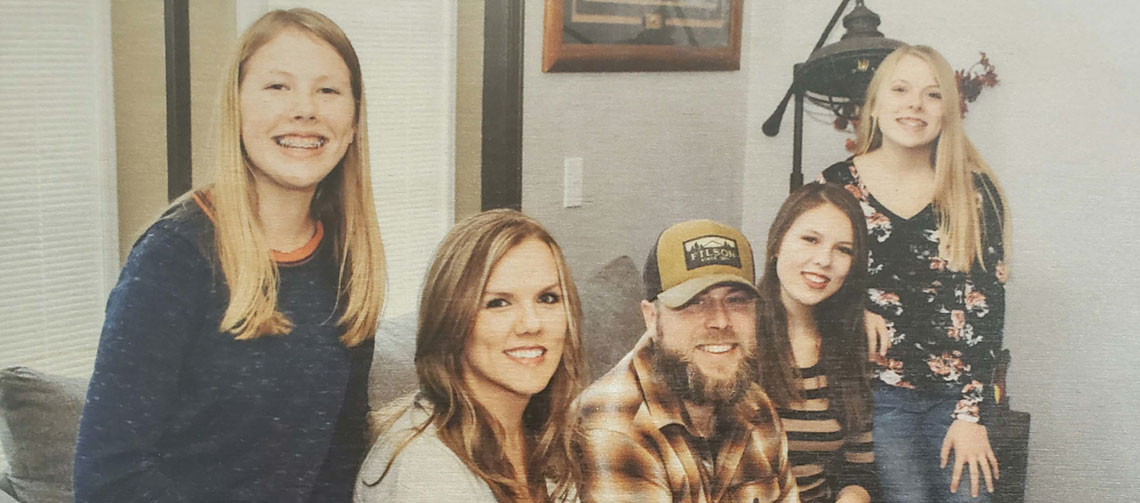 Solarity member, Katie, her husband and their growing had their sights set on their dream home.
"We wanted a big country home," Katie explains. "This is something my husband and I have wanted since high school."
When it came time to choose their lender, Katie tracked down the amazing loan officer they used a decade ago. She wanted to have the same amazing experience and she turned to Solarity.
"We've been Solarity members of for over a decade. So that was perfect – that's our credit union, and that's our person!" Katie exclaimed
It was a seller's market at the time and homes would be gone in just hours, so getting pre-qualified quickly was key. Solarity's expert Home Loan Guides went right to work to make sure that Katie didn't miss out on her dream home.
"I was surprised at how quickly they were able to get us pre-qualified, which matters because as soon as our offer was accepted the next day, someone else was looking to make an offer," Katie said. "All the work invested in finding the home loan team at Solarity turned out to be well worth Katie's efforts.
"It's been a wonderful, full circle. Thank you for helping us buy our first home. Thank you for helping us buy our forever home. We already recommended a few of our friends to go with Solarity, and we would absolutely recommend more," Katie said.
And now that she and her family are in their dream home, Katie says she's found herself wondering, "Is this real life? Did this happen? We actually made that dream. It's perfect."
Katie, we are so happy to help dreams come true. Thank you for choosing Solarity to find your forever home!

What's your Solarity story?
We're on a mission to tell the stories of our members and how they are living their best lives. Do you have a Solarity story to share?