Credit cards that fit your life
Solarity Visa® puts the power of payment versatility in your hands. Whether you're on a trip to Greece or a trip to the grocery store, enjoy quick, convenient access to your available credit limit, no annual fee, no cash advance fee and local servicing.*

Platinum Visa
Convenient, easy-to-use line of credit

Share Secured Visa
Ideal for establishing or rebuilding credit

Young Adult Visa
For members age 15-20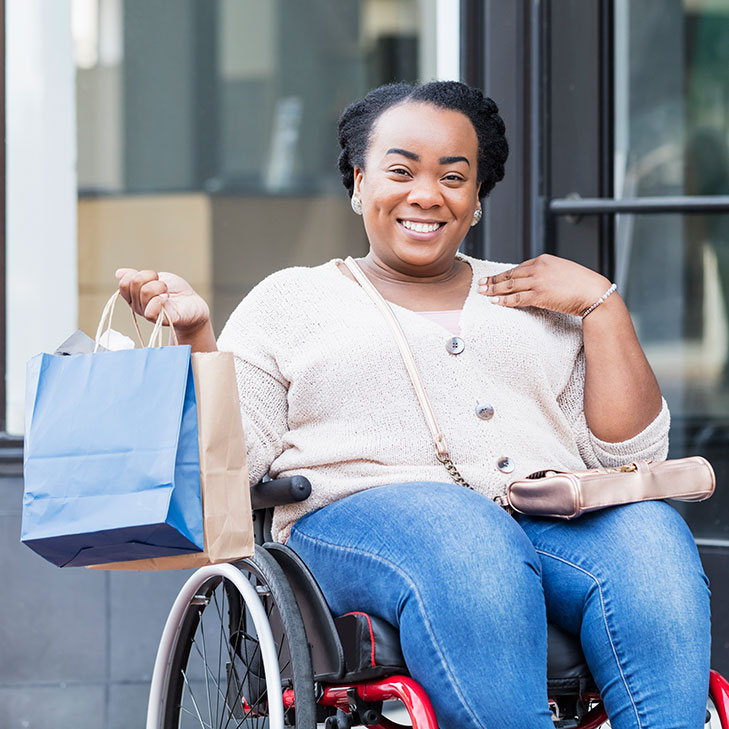 Reasons to love our credit cards
No annual fee and no balance transfer fee
No foreign transaction fee, which makes them perfect for travel
No minimum interest charge
No cash advance fee and the same rate as purchases
Cash advances at more than 32,000 surcharge-free ATMs nationwide
Visa Account Updater (VAU) to keep transactions seamless
Visa Secure for peace of mind while shopping online
Credit cards for every type of borrower
Whether you have a long credit history or are looking for a fresh start, we have credit cards to give you the spending flexibility you need.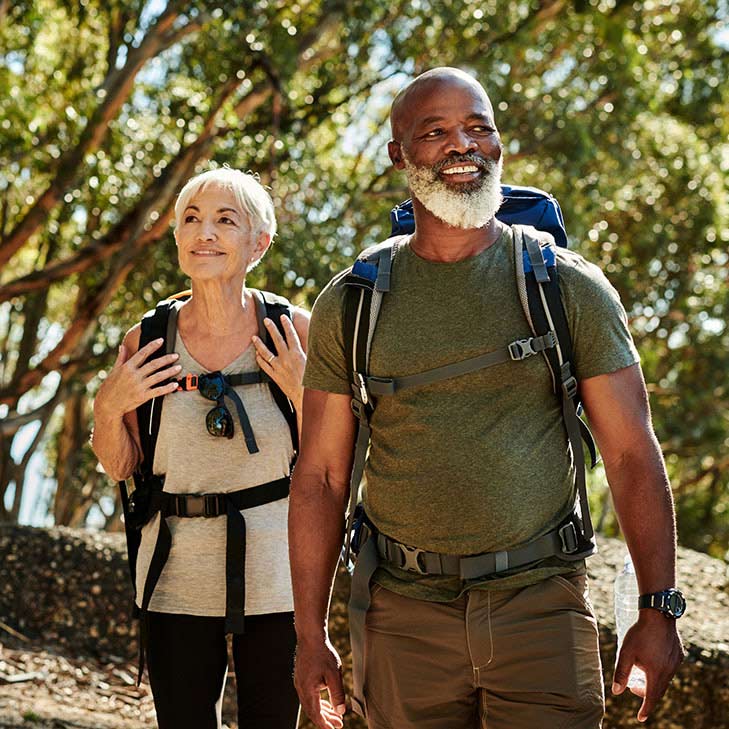 Platinum Visa
Looking for a straightforward line of credit with a great low rate? Our easy-to-use Platinum Visa card gives you the power to make your next purchase, travel without worry or transfer existing balances from higher rate cards.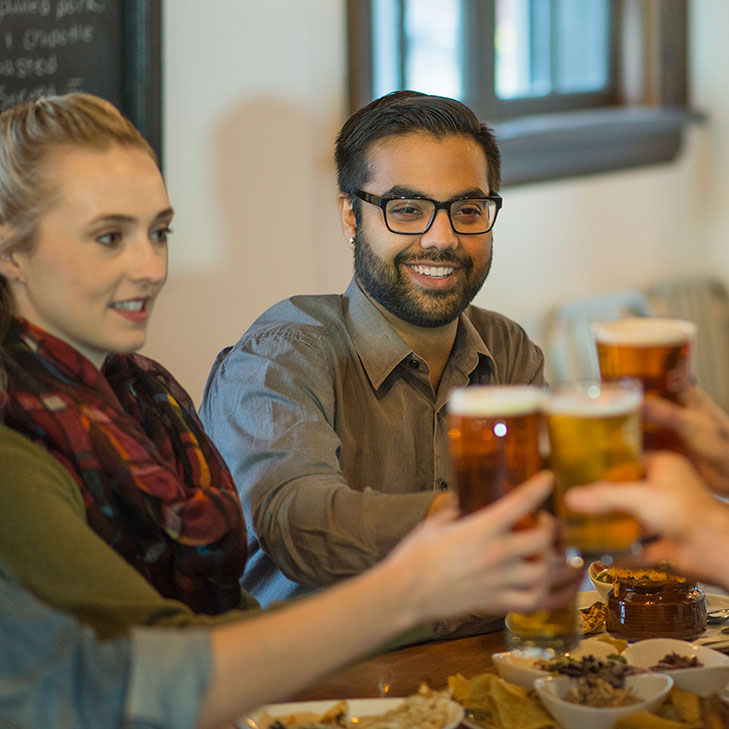 Share Secured Visa
If you're establishing or rebuilding your credit—this is the card for you. To ensure a low rate, secured cards use a security deposit as cash collateral. With the same great features as the Platinum Visa, our Share Secured Visa can help you start improving your credit history.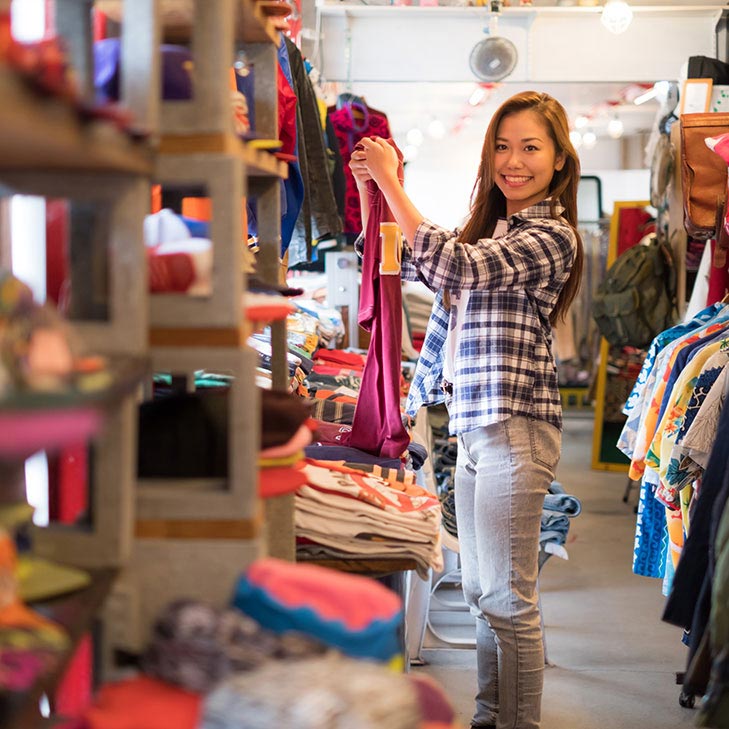 Young Adult Visa
This card is perfect for younger members who want to establish a positive credit history and learn good money habits. With the same rates and terms as our Platinum Visa, students ages 15–20 are eligible to apply (with an adult co-signer at least 21 years old).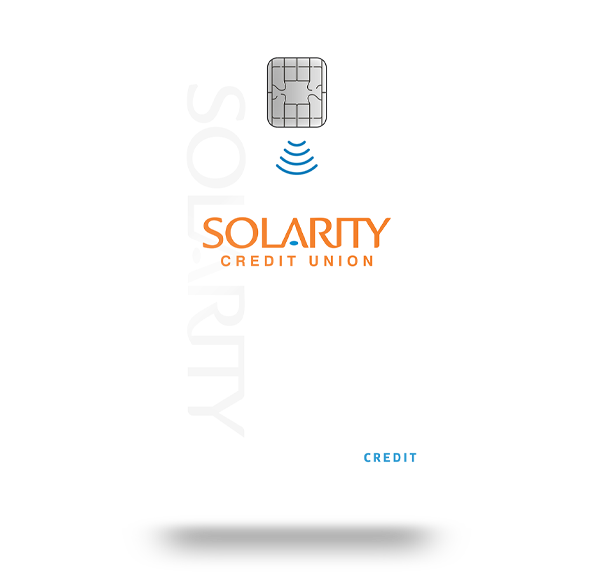 Visa Secure and Visa Account Updater
Visa Secure
Visa Secure (formerly Verified by Visa) simply means you get access to an added layer of protection, keeping your money safer while you are shopping online. When making a purchase from a merchant participating in Visa Secure, you may be guided through an extra step to confirm your identity. No need to do anything on your part other than follow the prompts. Visa Secure does the work to ensure it's an authorized transaction.


Visa Account Updater
Visa Account Updater (VAU) automatically sends cardholder data to participant merchants when the card information is updated. It offers a seamless account update process without the need for direct action on your part. For example, if your phone bill automatically charges to your credit card every month, without the VAU, you would need to update your card info yourself in the event of a new card. With VAU, Visa will send the updated card info to that merchant for you.
If you do not wish to have your card information automatically sent to participant merchants in the event of a new card, you can opt out by calling 800.347.9222.

Please note: you must opt out before your old card has expired, or within 24 hours of ordering a new card when the old card is lost or stolen.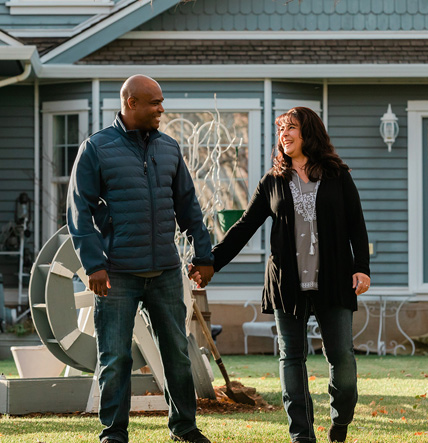 Home Loans
Whether you're buying, refinancing or just starting to shop for houses, we have loans for every type of home owner.
Explore home loans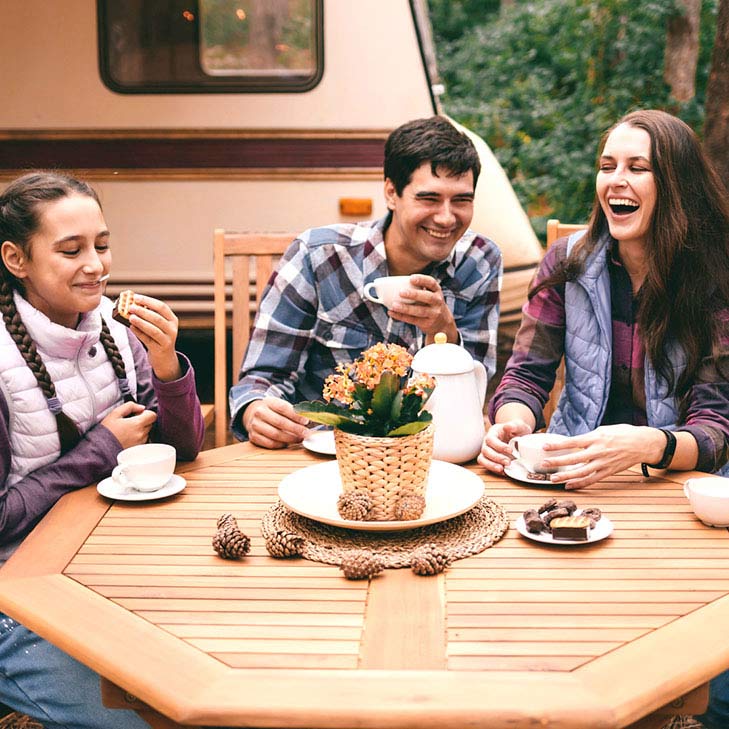 RV Loans
Upgrade your next camping adventure! Financing for motor homes, travel trailers, fifth wheels and campers.
Let's go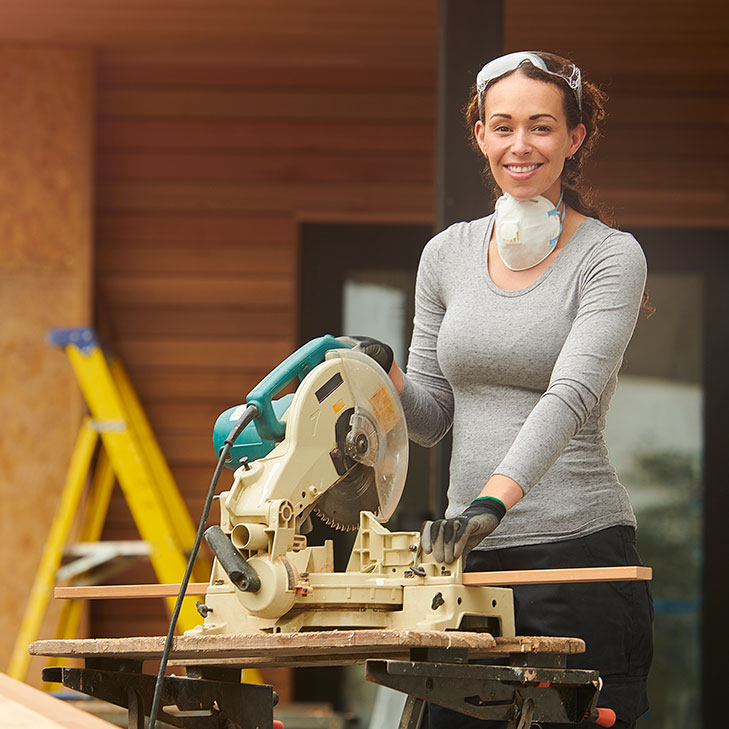 Home Equity
Tap into the buying power of your home to pay for large expenses or consolidate debt.
Find out more
Common questions about credit cards
When I see the Visa Secure badge, what does this mean? How are my online purchases secured with Visa?
Visa has developed a program that helps confirm your identity when you make an online purchase. This service helps make shopping online more secure by protecting against unauthorized use of your Visa card. There's no need to download anything, install software, or register for an account. During an online purchase from your desktop, mobile or other digital device, you may be guided through an extra check to verify your identity. This helps us ensure you're you and better protects you from fraud.
This service automatically works at checkout at participating merchants. There is no need to download anything, install software or register for your account to get this added layer of protection. When using this service, you may occasionally be prompted at checkout to verify your identity, but this is to ensure you're you and protect you from fraud.
Visa® Credit Card Rates
Rates accurate as of September 25, 2023
| APR as low as* | Minimum payment (percent of balance) | Maximum limit |
| --- | --- | --- |
| 11.80% | 3% | $50,000 |
Disclosures
*Annual Percentage Rate (APR) accurate as of date shown and subject to change. Rate is dependent on qualification and approval. Special terms and conditions may apply. Rate may be higher based on credit history and term. No annual fee or balance transfer fee. No cash advance fee. Interest on cash advance starts accruing immediately until the balance is paid in full. Late fees will be assessed if a payment is made after the due date.
Helpful articles and information
Your fall home maintenance checklist
As summer gives way to fall, and winter approaches, it's time to shift attention from outdoor pursuits to getting our homes ready for the change in the seasons. Addressing key areas and investing time now while the weather is still mild will ensure your home is ready when the temperatures drop.
As we start to bid farewell to the warmth and vitality of summer and embrace the cooler, cozier ambiance that fall and winter bring, it's time to shift attention from outdoor pursuits to getting our homes ready for harsher weather.
To ensure your home remains comfortable and in good condition during this transition, it's helpful to follow a practical fall home maintenance checklist. From preparing your yard to making your home more cozy and everything in between, this handy to-do list will help you feel ready well before the snow starts to fly.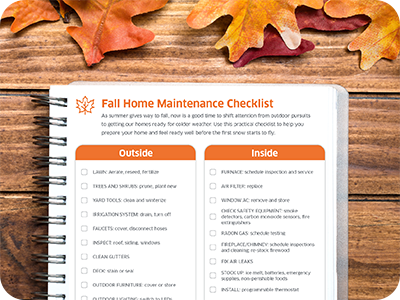 Prepare your yard
Fall offers a prime opportunity to nurture your outdoor space so it's healthy and vibrant once spring arrives.

Show your lawn some love. One crucial aspect of fall yard care is lawn maintenance. Raking leaves and aerating the soil can help maintain a healthy lawn by preventing thatch buildup and ensuring proper water and nutrient absorption. Fall is also an excellent time to reseed any bare or thin patches in your lawn. As your lawn prepares for the dormant winter, it is essential to provide it with the right nutrients. Fall fertilization helps strengthen the grassroots, promoting overall lawn health.
Plant a tree (or two!). Fall presents an ideal window for planting trees and shrubs. The cooler temperatures and increased moisture in the soil allow for better root establishment, setting them up for a strong start next spring. You can also save some money since many nurseries have end-of-season sales.
Shape up those shrubs. Trim overgrown trees and shrubs close to your home to prevent potential damage from heavy snow or ice accumulation. Pruning during this time has the added benefit of stimulating new growth in the spring. Remove dead or damaged branches, thin out crowded areas and shape the plants to maintain their form and health. Avoid heavy pruning in late fall, however, as it may encourage new growth vulnerable to winter frost.
Take care of your tools. As winter approaches, taking steps to protect your yard equipment is vital. Before storing them for the season, clean and winterize tools like lawnmowers, trimmers and garden hoses. This can extend their lifespan and ensure they're ready for use when the warmer days return.
Start the snowblower. If you have a snowblower, change the oil, inspect the spark plugs and ensure it's in good working condition ahead of the first snowfall.
Winterize your water systems.

Properly maintaining your irrigation system prevents frozen pipes and potential damage. Draining or "blowing out" the system and turning off the water supply can help avoid costly repairs in the spring. Safeguard your spigots by disconnecting garden hoses and installing insulated faucet covers.
Protect the outside of your home
Your yard isn't the only exterior area that warrants attention this time of year. Now is a great time to look at your home with fresh eyes to see what actions you can take to ensure your property is ready for harsher conditions.
Inspect and clean the exterior. Check your roof for loose or damaged shingles and repair any issues to prevent leaks during winter rains and snow. Examine your siding for cracks, gaps or signs of wear, and address these problems to maintain the integrity of your home's insulation. Additionally, clean your gutters and downspouts to prevent clogs that could lead to water damage.
Stain your deck. Take advantage of the milder fall temperatures to stain and seal your deck. This enhances its appearance and protects it from the harsh winter weather. A fresh coat of stain can prevent moisture infiltration and wood rot, ensuring your deck remains a safe and inviting space.
Upgrade your outdoor lighting.

As the days grow shorter, effective outdoor lighting becomes even more important. Consider swapping out less efficient incandescent or halogen bulbs in your outdoor fixtures for energy-efficient LEDs. LEDs consume less energy, have a longer lifespan and provide ample illumination to enhance safety and visibility around your property.

Stow outdoor furniture and equipment.

Put away or cover outdoor furniture and equipment that won't be used during the fall and winter. This protects them from the elements, extending their lifespan. Clean and dry furniture before storing it to prevent mold and mildew growth.

Seal gaps and openings.

Inspect the exterior of your home for any gaps, cracks or openings that could allow cold air to seep in and warm air to escape. Caulk around windows and doors and use weatherstripping to seal gaps to improve energy efficiency and keep your home cozy.
Get ready for more time indoors
As the temperatures drop, having a safe, warm and well-equipped living space is essential for a smooth transition into cooler days.
Check the heat. Before the chill sets in, schedule a professional inspection and servicing of your furnace or heating system. This ensures efficient operation and minimizes the risk of breakdowns during the colder months.
Change the air filter. Replace the air filters in your HVAC system to maintain good indoor air quality and optimize heating efficiency.
Stash the window AC.

Remove and properly store any window air conditioning units to prevent drafts and heat loss.

Prioritize safety.

With colder weather, we'll be spending more time inside. Checking safety devices ensures they're in proper working condition to keep your home safe. Test and replace batteries in smoke detectors and carbon monoxide sensors. Inspect fire extinguishers, looking for physical damage. Verify the locking pin and tamper seal are intact.

Test for the silent killer.

Radon is a colorless, odorless gas that can accumulate indoors and pose health risks (it's the leading cause of lung cancer among non-smokers). Interior radon levels typically increase during colder months, so schedule a home radon test if it's been a while.

Sweep the chimney.

If you have a fireplace, whether wood or gas, have it professionally inspected to ensure safe and efficient operation. For wood-burning stoves and fireplaces, get your chimney swept. This helps prevent potential fire hazards and provides proper ventilation. Likewise, make sure you have a good supply of seasoned firewood cut and stacked so it's ready to go when the mercury drops.

Seal air leaks.

Check for drafts around windows and doors. Seal holes or cracks with weatherstripping or caulking to prevent heat loss and improve energy efficiency.

Stock up on winter essentials.

Beat the rush and purchase sidewalk salt or ice melt to keep pathways safe. Also, ensure you have enough warm blankets, emergency supplies, batteries and non-perishable foods.

Get a smart thermostat.

Consider installing a programmable thermostat if you don't already have one. This allows you to regulate your home's temperature efficiently, saving on energy costs.



Make it cozy.

Transition your décor by swapping out lightweight summer items for warmer, softer elements like snuggly throw blankets, plush rugs and autumnal colors. Add string lights and LED candles to further enhance the ambiance.
While the weather is still agreeable, tackling this home maintenance to-do list helps ensure your property is well-prepared for the challenges that fall and winter bring. Regular upkeep and proactive measures will contribute to a comfortable, efficient and visually appealing environment even during the colder months.