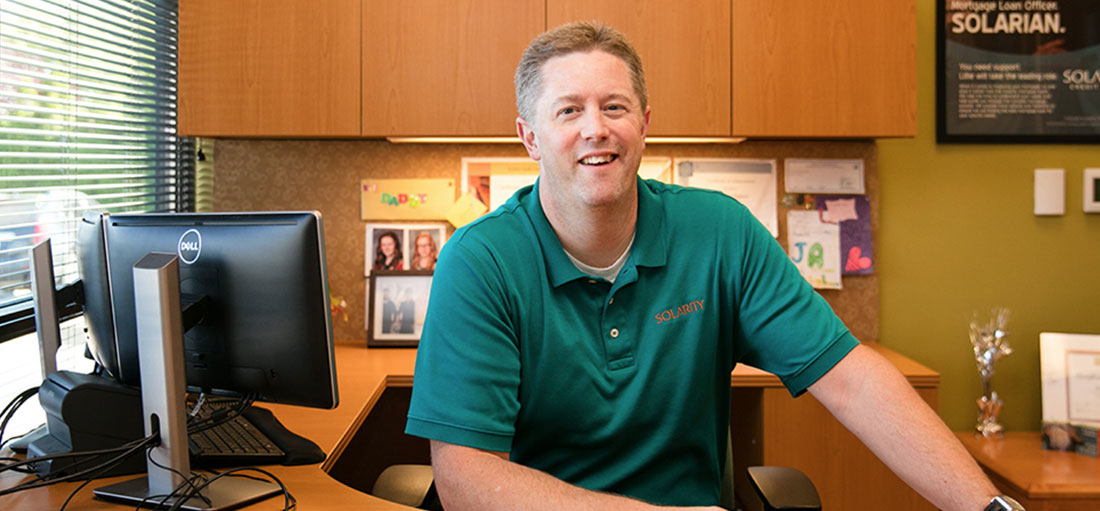 Having worked in the financial services for nearly 25 years, Andrew Clapton worked as a banker, mortgage loan officer and insurance agent before joining Solarity as a market manager.
"Transitioning to a credit union was a turning point in my career. I have always been very customer-focused and being a team member with Solarity has allowed me to make my members and their financial experience my focus," Andrew says.
Andrew has since been promoted to Branch Experience Manager and has been at the forefront of helping our treasured members navigate Solarity's branch redesign, which is designed to save members time and money by using our Smart ATMs and utilize our experience guides when they need assistance.
Andrew says Solarity's values of passion, impact and courage mirror his own. "The members rely on me to understand their financial situation so that I can help them anticipate the needs that they have both now and in the future," Andrew explains. "This allows me to be more of a financial guide than just a financial advisor. It allows me to make the member I am working with the most important priority."
As far as working at Solarity, Andrew says, "Solarity places as much value on its team members as it does on its members. I feel Solarity has invested in my career goals and ties the success of the credit union to my success. Solarity empowers me to succeed by providing the knowledge and tools I need to help my members to have outstanding financial outcomes."
Andrew touts Solarity's brand, values and culture as positive and innovative, adding "I am not only encouraged to - but also accountable for - providing feedback that will highlight problems and improve our member's experience."
Andrew, you are a key member of our team. Thank you for your service and for caring so much about our members' experience at Solarity!
What's your Solarity story?
We're on a mission to tell the stories of our members and how they are living their best lives. Do you have a Solarity story to share?