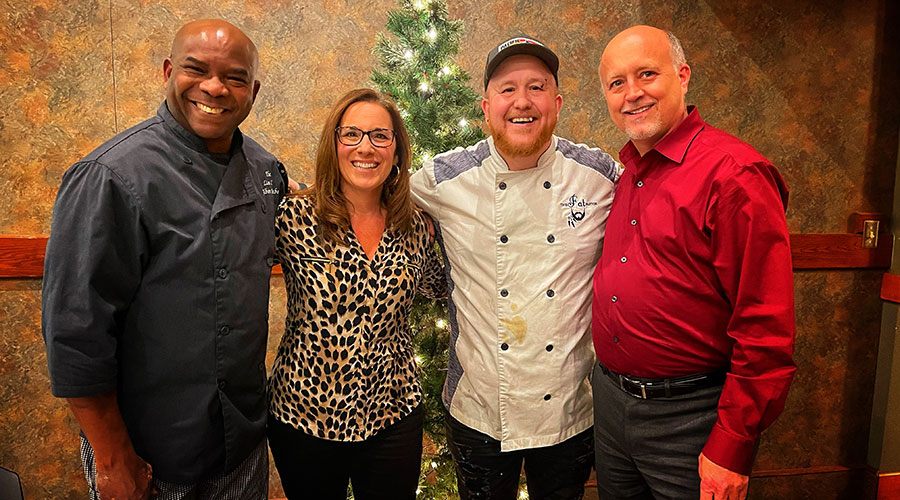 Solarity Credit Union donated $5,000 to sponsor a banquet for 175 current and retired Selah firefighters and their families at the Selah Civic Center. Partnering with Fat Pastor Productions, a culinary collaborative in the Yakima Valley known for its support of community and civic organizations, Solarity's donation helped provide a fabulous meal for our community heroes.

A community member reached out to Fat Pastor to make them aware that the Selah firefighters' holiday party didn't have a budget for food. "They wanted to make sure that our heroes felt the love and appreciation they deserved, and we couldn't help but jump at the chance to join them," says Shawn Niles, owner and CEO of Fat Pastor Productions.

Yet they couldn't put on an incredible feast without community partners. Enter Solarity who learned of the need on Wednesday, December 14, on the day of the event. Solarity proudly became the presenting sponsor, donating $5,000 to ensure the delicious meal would happen.
"I am always blown away by the support from our community for the various projects we get to participate in" Niles says. "And my goodness, Solarity Credit Union came through in an enormous way. We are so proud to call them our Presenting Sponsor."
The lovely dinner spread consisted of some Christmas stables including cranberry salad, prime rib, mashed potatoes and rum cake for dessert.
You can view the video that Fat Pastor put together here on Facebook. Or, view their Instagram post below.

What's your Solarity story?
We're on a mission to tell the stories of our members and how they are living their best lives. Do you have a Solarity story to share?