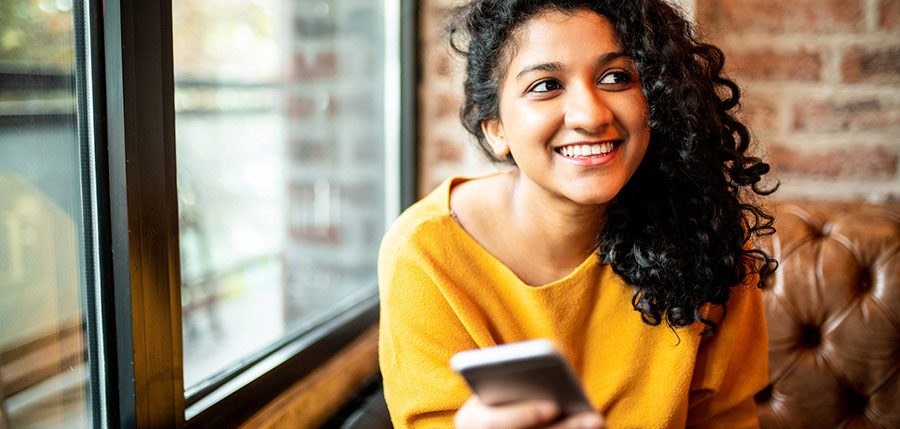 Gone are the days of having to drive to your branch and wait in line to deposit checks, transfer funds or check your account history. Now, you can manage your accounts on your computer or smartphone. Online Banking and Mobile Banking (sometimes referred to as digital banking) allow you to bank on your terms and on your own time from anywhere.
Online Banking is a game-changer
Solarity Online Banking gives you access to your finances 24/7 with tools designed to make all your transactions easy. And your security is top priority with state-of-the-art encryption software to keep your finances secure. And because you can easily monitor your accounts 24/7 online banking helps reduce your risk of fraud. You can also set up alerts to notify you of changes in your accounts.
With Online Banking, you can check your balances, make transfers, set up account alerts, download your monthly statements, pay bills, pay loans, review all of your purchases and more. If you can do it in a branch, there's a good chance you can do it with Online Banking.
Mobile Banking goes everywhere you do
Solarity's mobile banking app is the perfect companion to online banking, ideal for your on-the-go lifestyle. You can perform the same actions as online banking, in the palm of your hand. It means 24/7 secure access to your finances whenever you want including transferring funds, checking your balances, making loan payments and depositing checks all while standing in line for your favorite latte or on the couch binge watching your favorite series.
Connect to your money with Solarity Online and Mobile Banking
Adding Online Banking access to your Solarity membership takes minutes. Click Login in the upper right-hand corner of our website. Click "First time user? Register." All you need is your Solarity account number and answer a few questions to verify your identity and you're on your way to convenience and peace of mind. The next step is to download our mobile banking app through your smartphone's app store. Just search "Solarity." Have questions about how to use a feature in Online or Mobile Banking, or want to do something specific, live chat with us!
What's your Solarity story?
We're on a mission to tell the stories of our members and how they are living their best lives. Do you have a Solarity story to share?