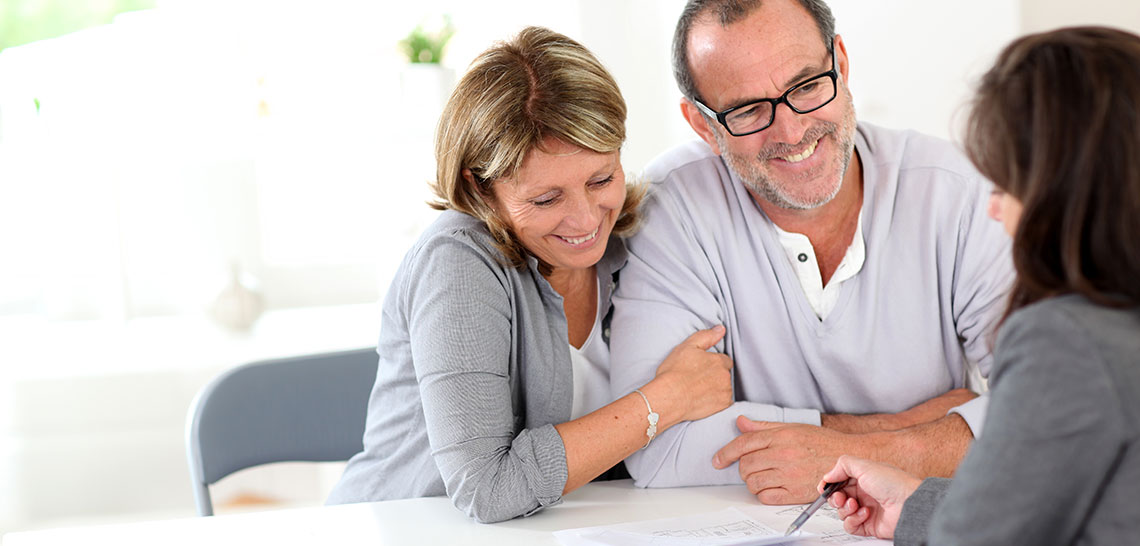 Purchasing a house is only the beginning of your journey as a homeowner. Circumstances can change, and you may find yourself looking for better loan terms than what you initially signed up for. If this is where you're at, refinancing is a great option to explore. In simple terms, refinancing your mortgage refers to replacing the original home loan with a new loan and different terms.
If refinancing is on your mind and you are looking for competitive rates in Washington State, check out the Express Refinance option at Solarity Credit Union. Our Express Refinance ensures you get to keep what's yours while helping you secure the terms and rates that suit your situation best. Here are the potential benefits of Solarity's refinancing process:
No closing costs
Where you live and the size of the loan you want to refinance can impact closing costs. In most cases, closing costs include:
Fees incurred for title search and insurance

Attorney fees

Appraiser's fee for home appraisal

Application fee for applying for refinance
On average, you may end up paying 2% to 3% of the loan amount in closing costs. As home prices rise and fall, so will the closing costs.
But that's not the case when you work with Solarity. There are no closing costs with our Express Refinance option, so you won't have to worry about going out of pocket on additional expenses. Our process is transparent, and there are no last-minute surprises – you will get a new home loan without paying a penny up front.
This can certainly make refinancing more attractive for homeowners who might worry about having cash on hand to cover closing costs.
Expedited process
Often, refinancing can be a drawn-out process. The involvement of third parties for appraisals, an inspection and title research can disrupt your schedule, and the entire process of refinancing can take anywhere between six to eight weeks. In fact, according to a survey conducted by ICE Mortgage Technology in 2021, the average timeline for refinancing in the country is usually 45 days. Given the increase in demand for buying homes post-pandemic, refinancing applications have started taking even longer since fresh purchases have to be completed within a definitive timeline.
With Solarity's Express Refinance, that's not a worry. We offer streamlined refinancing options where loan closings are 50% faster than the national average. You can access your refinanced home loan in as little as 14 days. In addition, our closing process is entirely online, which you can complete from your home or office. Thanks to our eSigning Experience, you can sign the documents from anywhere using your mobile device, tablet or laptop.
We also provide Remote Online Notary to get your documents notarized before your closing. There are no last-minute holdups delaying the refinance.
Favorable terms
Refinancing generally only makes sense to homeowners when the terms of refinancing are better than what they currently have.
For example, opting for a lower interest rate on a home mortgage is on top of the wish list of any homeowner so that they can save money and reduce the size of their installment payments. Financial experts suggest at least a 1% or more reduction in the interest rate when considering refinancing options.
Here are a few more reasons homeowners might opt to refinance:
Secure a better interest rate due to improved finances

Repay the loan faster with a shorter term

Lower monthly payments by lengthening the term

Remove private mortgage insurance from the loan

Convert an adjustable-rate mortgage to a fixed-rate loan, or vice versa

Access home equity through a cash-out refinance (more on this below)
Whatever your reason for refinancing, talk with a Home Loan Guide and crunch the numbers to ensure you can get the most benefit from refinancing your home. You can get started right from our website! Use our refinance calculator to get a firsthand idea of the savings you can expect when you choose to refinance with Solarity.
Cash-out option
Everyone has financial goals. Having access to additional liquidity can make it easier to achieve those goals, especially when they may involve lump-sum payments. But you don't have to sell your home to access the cash.
A cash-out refinance allows you to convert your home equity into cash by replacing the original mortgage with a new, larger home loan. This refinancing option allows the lender to pay off the old mortgage with the new one. Since the new loan is larger, you get to keep the remaining cash – the difference between your old and new mortgages. Then you can use the money to consolidate debt, pay for home improvements, invest in a second home, pay for college, go on vacation or whatever you want.
Solarity Credit Union offers a cash-out option to help borrowers take better control of their finances. You can refinance up to 80% of the current value of your home. For example, if the present value of your home is $300,000 and you still owe $100,000, you hold $200,000 in equity. When you opt for a cash-out refinance, you can access up to 80% of the $200,000 value, or $160,000. That means, if your receive the maximum, your new loan will be for $360,000, and the balance of $160,000 in cash is yours. Your mortgage payment going forward will service the new loan.
Looking for a refinancing option you can rely on?
Opt for Express Refinance at Solarity Credit Union and take advantage of an application process that's simple and fast. And with our benefits, you can find a refinance plan that suits your lifestyle and budget. Speak with one of our
Home Loan Guides
and start your Express Refinance today.
What's your Solarity story?
We're on a mission to tell the stories of our members and how they are living their best lives. Do you have a Solarity story to share?