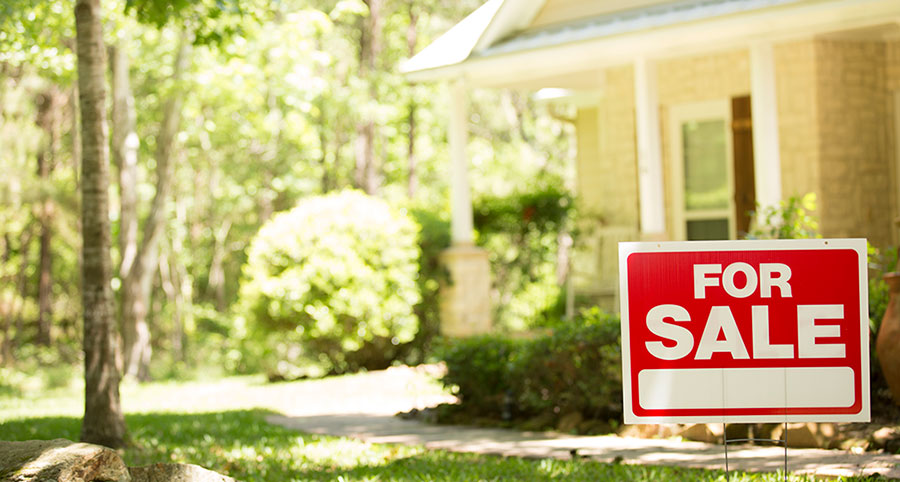 When purchasing a home, determining what you can afford is the smartest place to begin. Imagine the heartache of finding a gorgeous property, only to realize you cannot possibly afford it. After that, any home you see in your price range is probably going to be a huge disappointment. You could be in the tough situation of finding your dream home, only to realize that it is well outside your price range.
Knowing what you can afford from the beginning avoids a lot of disappointment, and it saves time, energy and money in the long run. In setting your price range, it is critical to understand precisely what your monthly mortgage payment will be. This amount includes, not only the principal loan amount, but it also may include interest, taxes, HOA fees, and insurance. This reality check likely will move you to look in a different price range than you initially thought you could afford.
It's also essential to fully understand how much debt you can handle. It may be more or less than you originally thought, but you need an accurate picture to avoid putting yourself in the position of being "house poor."
Why Prequalification Helps You
Across the U.S., there is a widespread shortage of housing inventory for buyers to choose from. Many areas have strong sellers' markets, allowing the seller to choose the most qualified among multiple offers. Not only are sellers considering the highest-priced offers, but they also are selecting proposals with the most robust financing. Few sellers will take a chance on entering into a contract with a buyer who is using a fly-by-night lender. Even if the offer is a bit higher, sellers don't want to risk the fact that the transaction may not make it to closing.
In the hottest markets, it's not unusual for sellers' agents to require a prequalification even before showing a home. This requirement is especially true for properties in the higher price ranges. This helps to weed out tire kickers and the less-than-serious buyers. When a buyer does not have a prequalification letter in hand, the seller is likely to wonder if their credit and finances are troubled. The seller may make not want to enter into an offer with this type of buyer.
Additionally, in a low-inventory market, time is of the essence. You may find your dream home and then decide to get pre-qualified. Meanwhile, another buyer who is already pre-qualified submits an offer that is accepted while you are waiting for a letter from your lender. Without that letter, you are all but guaranteed to miss out on the home you want.
A strong prequalification letter from a reputable lender goes a long way toward helping you win a bidding war. Let's say a seller has three offers at the same price. One is with a reputable local lender, while the other two offers are from lenders with questionable closing rates and offices across the country. Statistically, sellers choose the offer with the reputable local lender.
If you already own a home, the prequalification process will let you know if you need to sell it before purchasing a new one. Home sale contingencies are common since not many people can afford to pay two mortgages at the same time. However, if you can place an offer on a property without needing to sell your home first, this makes a potential seller feel better about your proposal.
After all, even if everything goes perfectly in the purchase of your new home, something could fall through with the buyer of your current home. The entire transaction could collapse like a string of dominoes. If you can take that concern out of the equation, a seller will look more favorably on your offer. Without the requirement of a concurrent settlement, you avoid the devastation of a last-minute chain reaction.
How Prequalification Works
Prequalification is a simple process that requires you to fill out an application, allowing the lender to pull your credit score and history (typically it's a soft pull which will not impact your credit score). You may need to provide a few pieces of financial information about outstanding debts or additional available savings, like a 401(k). This is also the time to tell the lender how you will provide the down payment, especially if some or all of it will come as a gift.
Preapproval is slightly more in-depth than prequalification and often requires more upfront information and verification on the part of the lender. But it serves roughly the same purpose in your initial home search.
It's not until a home purchase contract has been ratified that the full process of actual loan approval begins. That is when the lender will request other items such as employment verification, tax documents and additional financial information.
Of all the documents required when submitting an offer, the prequalification package is the one that will make or break your purchase proposal. So, if you are serious about buying a home, the sooner you begin the process, the better. When house hunting, it is wise to follow the Boy Scouts' motto: "Be prepared." This preparation will ensure that you are ready to write a fantastic offer that gets you the property you want, rather than having to scramble at the last minute.
It doesn't matter if you are purchasing your very first condo or a mansion, getting your financials together first will always serve you best.
What's your Solarity story?
We're on a mission to tell the stories of our members and how they are living their best lives. Do you have a Solarity story to share?